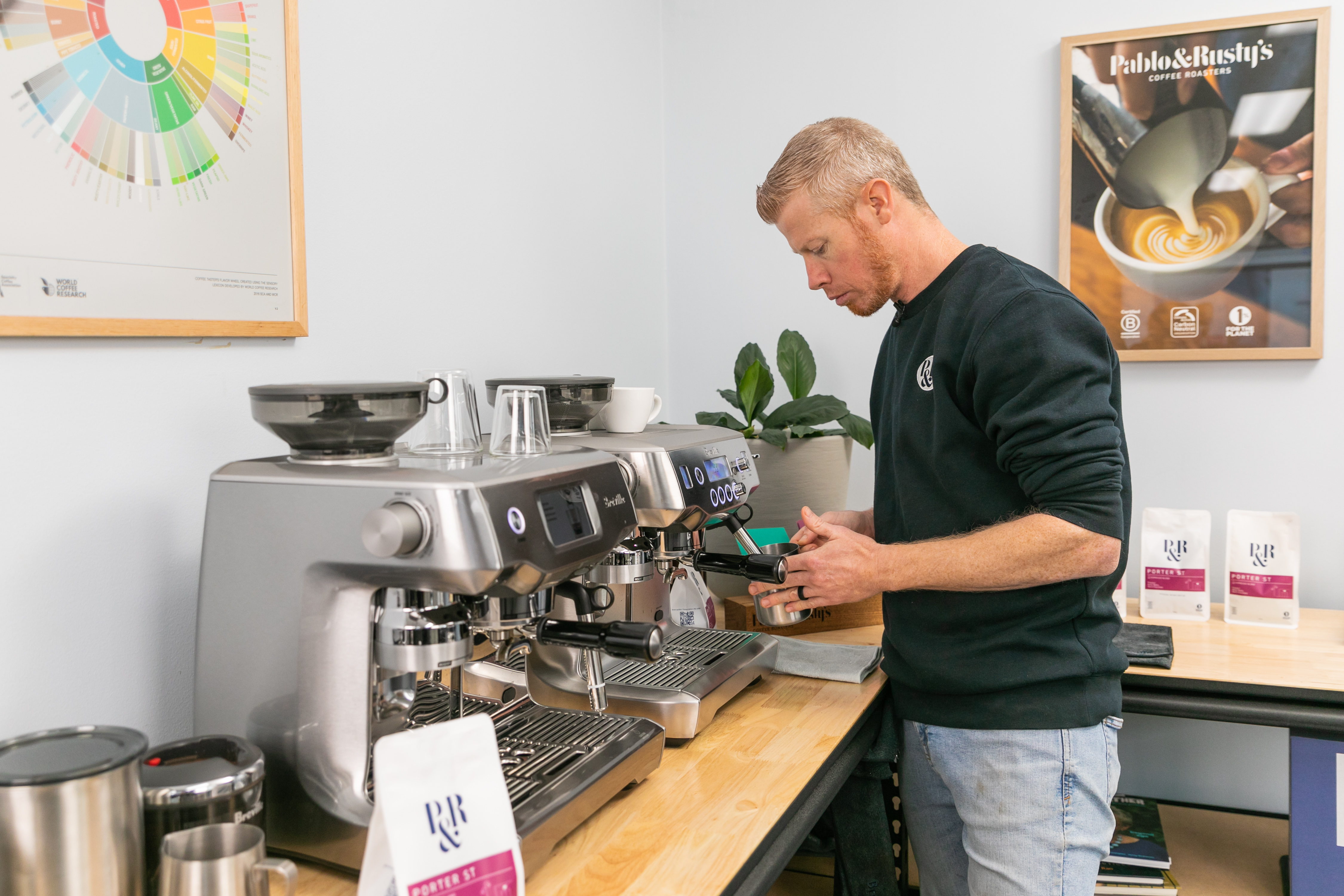 Introducing Pablo & Rusty's - Espresso and Milk Coffee Masterclass.
Live & interactive, designed to help you produce cafe-quality coffees at home!
We'll explore some of the fundamentals of coffee brewing, from getting your espresso grind on point, to tamping and extracting the perfect espresso. We'll cover milk texturing how-to's, tips and tricks and we'll help you hone your latte art skills, from milk blobs to basic hearts that'll even make cupid blush.
Our aim is to help you get the best out of your home coffee machine as well as having our trainer walk you through the coffee-making process. We'll also have one of our Coffee Specialists online in the chat ready to answer any coffee-related questions. This is an interactive class, we'll have plenty of time for QandA where you'll be able to ask those coffee questions you've always wanted to ask your favourite Barista.
We'll be working with a Breville coffee machine and grinder, but the principles we'll cover are applicable to almost any home espresso machines.
Customer reviews
Frequently asked questions
What machines will this class cover?

What won't this class be covering?

What machines will you be making coffee on?

What should I prepare?

How long is the class?

Can I change the time I booked?

What if I miss the class?

I did not receive the link the join the masterclass after completing my purchase

My P&R Reward points code to purchase the masterclass did not work
People who bought P&R Virtual Masterclass also bought these items