No time to brew?
Enjoy on the go!
No time to brew your coffee or have no machine at work? Grab your nitro can from the fridge, shake, wait and crack it open. Best served chilled straight from the can or over ice, either way, you'll experience delicious freshly roasted Colombian coffee with a lasting creamy mouthfeel. With no added sugars or sweeteners, it's no wonder it's a fan favourite!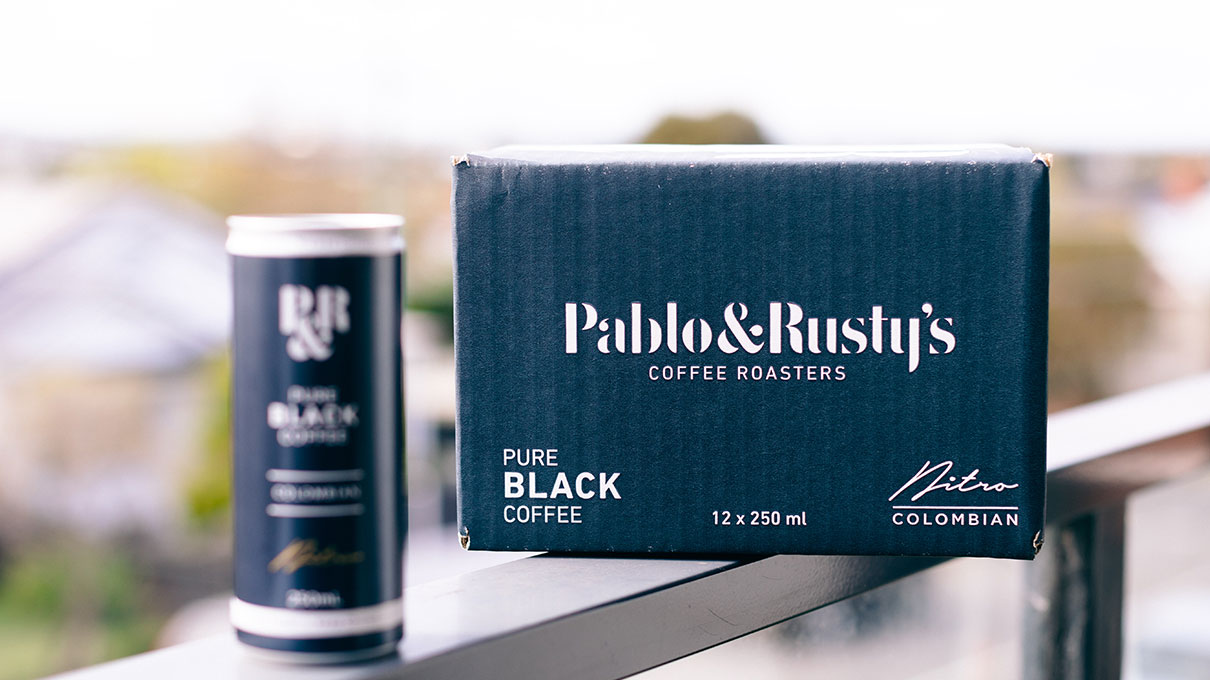 One is not enough
12 x 250mL delivered to you
The perfect size for any place! Nitro cans are delivered straight to your doorstep in a case of 12, and trust us, they won't last long on those hot summer days. Good news is, with a nitro subscription, you can increase or decrease your intervals at any time!
Customer reviews
Frequently asked questions
What are the ingredients of your Nitro Black?

How much caffeine is in a Nitro Can?

What is the best way to consume Nitro cans?

What is the ideal time to consume?

Does it only come in boxes of 12?
People who bought Nitro Coffee Can Subscription also bought these items