Hi, I am Samson. I am a green bean coordinator here at Pablo and Rusty's coffee roaster. I had an incredible experience as an observer at the Mexico Cup of Excellence. Over the course of four days, I was immersed in various activities such as extensive coffee cupping sessions, engaging farm tours, and the opportunity to personally meet the dedicated coffee farmers who had worked tirelessly to present their finest coffee for the Cup of Excellence competition.
In Mexico, the coffee industry plays a crucial role in the country's economic development by generating revenue, income, and employment opportunities across 58 coffee regions. This sector directly or indirectly employs over 3 million individuals. From an environmental perspective, the cultivation of Arabica coffee on more than 700,000 hectares incorporates diverse shade systems. These agroforestry practices make a significant and potential contribution to conserving biodiversity and providing various environmental services. The Program in Mexico has a profound impact on small, medium, and large specialty coffee producers, facilitating their transition from traditional markets. This shift allows them to move away from selling raw coffee cherries without any room for price negotiation, and instead positions them as suppliers of high-quality green coffee for national and international niche markets. As a result, Mexican Specialty Coffee gains recognition worldwide for its exceptional quality.
The venue for the preselection process was Hacienda San Francisco Toxpan in Córdoba, Veracruz. This historical location is under the protection of the Anthropology Institute and offers stunning views both day and night. It provides all the necessary facilities for carrying out all the activities of COE México 2023.
What is cupping
Cupping is a widely employed and measurable approach to evaluating a coffee sample, analysing its overall quality, individual attributes, and specific flavour notes. During a cupping session, a range of samples is typically presented, including coffee from distinct farms within the same origin, different varieties and processing methods, and even beans originating from various countries. This diversity proves valuable whether one intends to purchase or sell coffee or simply seeks to broaden their knowledge and expertise. Nowadays, the industry utilises cuppings to evaluate a coffee's qualities, make informed purchasing decisions, and ensure consistency.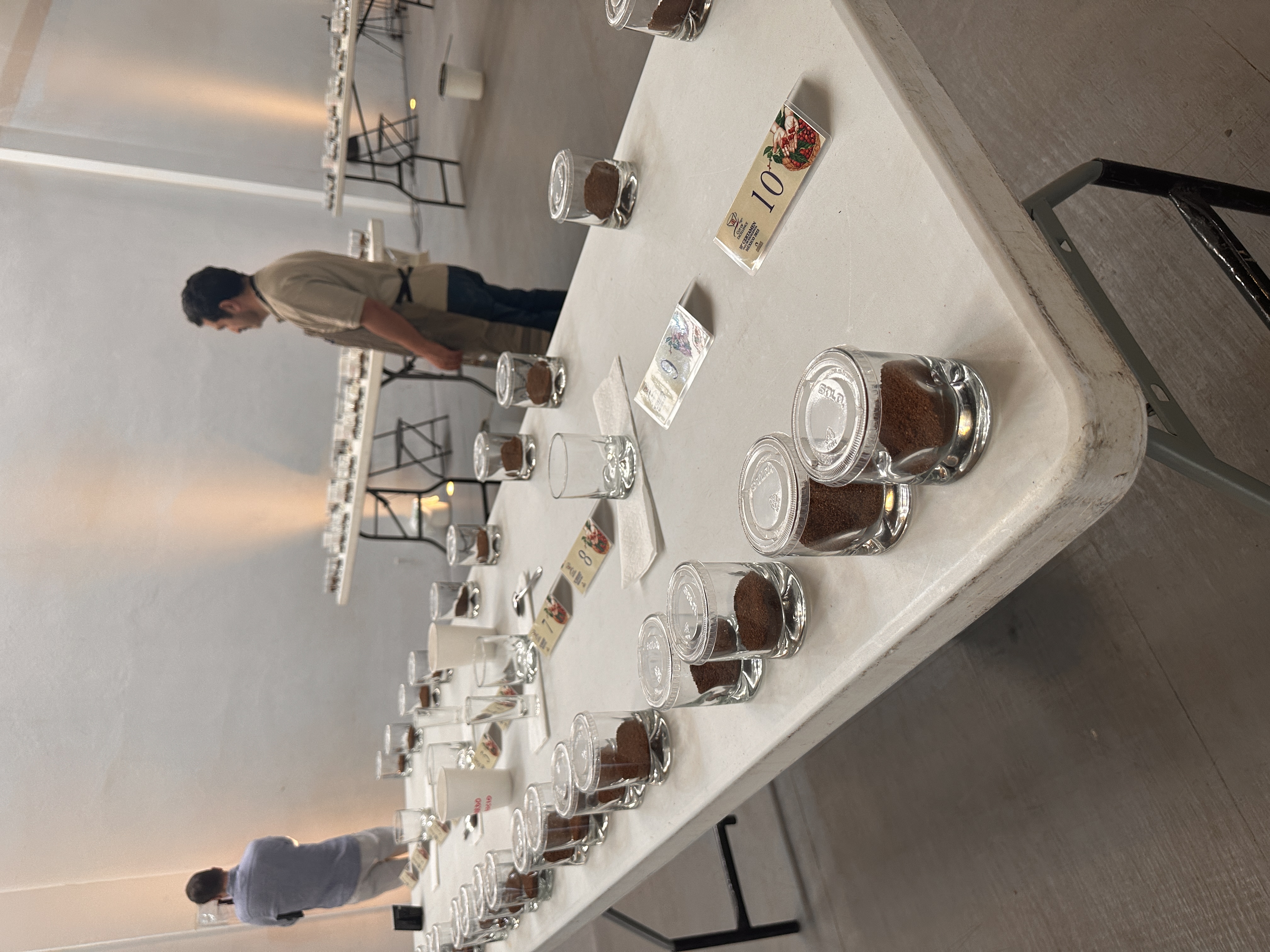 Day 1
We started the first day by spending some time discussing the different varieties and processes of the top 40 coffees that have been cupped and scored over 86+ by 53 national judges. We also have 3 cupping calibration sections so that all the judges are on the same page with what to look for in a quality Mexican coffee.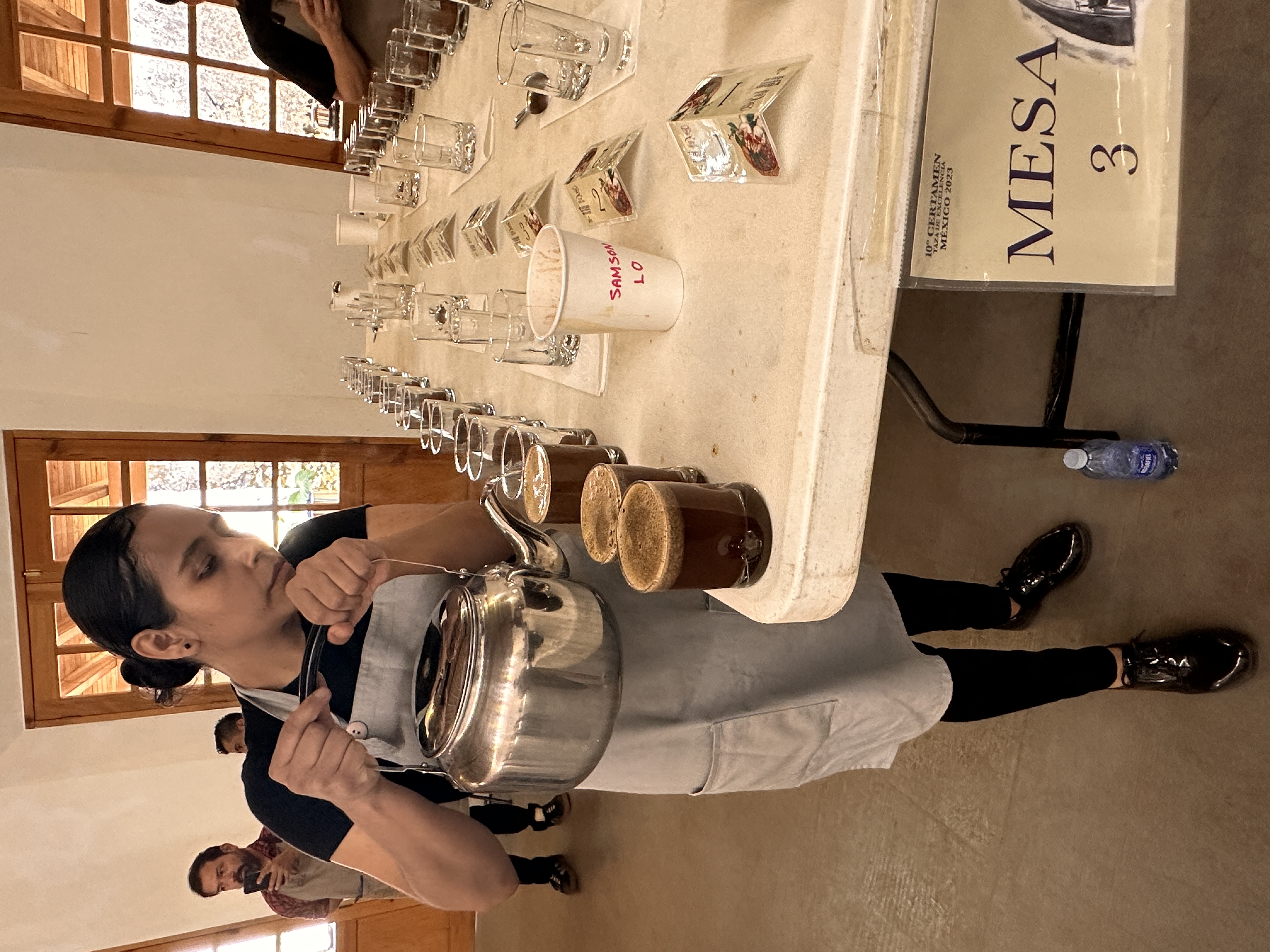 Day 2
Day 2 is where things are starting to get serious. We are going to cup the top 40 coffees in 4 different sections where they are separated by their process. We are also trying to find any inconsistency and defects in the cups so we can eliminate some coffees where defects are found.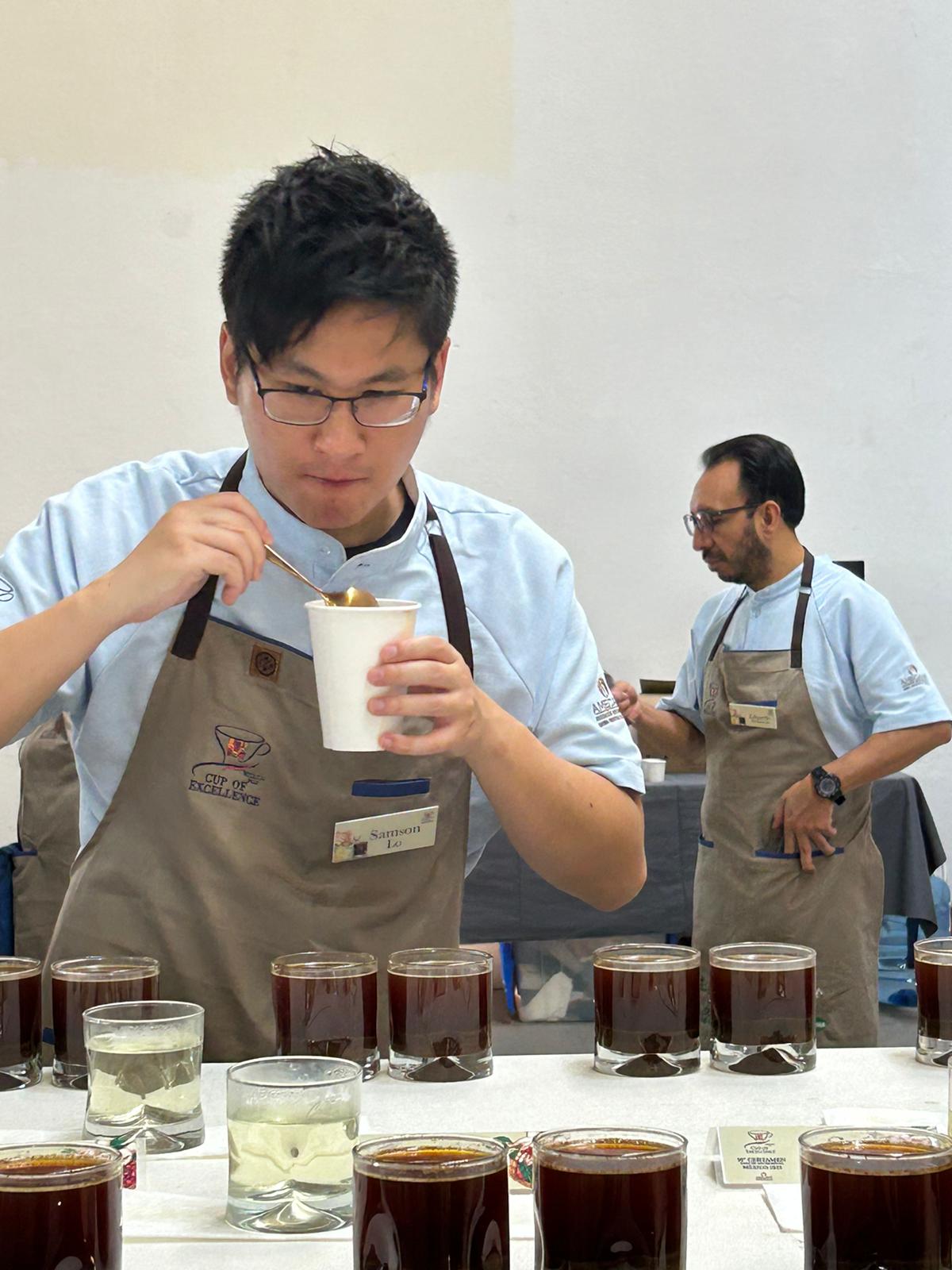 Day 3
Day 3 is where we are trying to find coffees that are scoring over 87. We will be cupping the top 40 again and any lots that scored over 87 will be placed in the upcoming COE auction.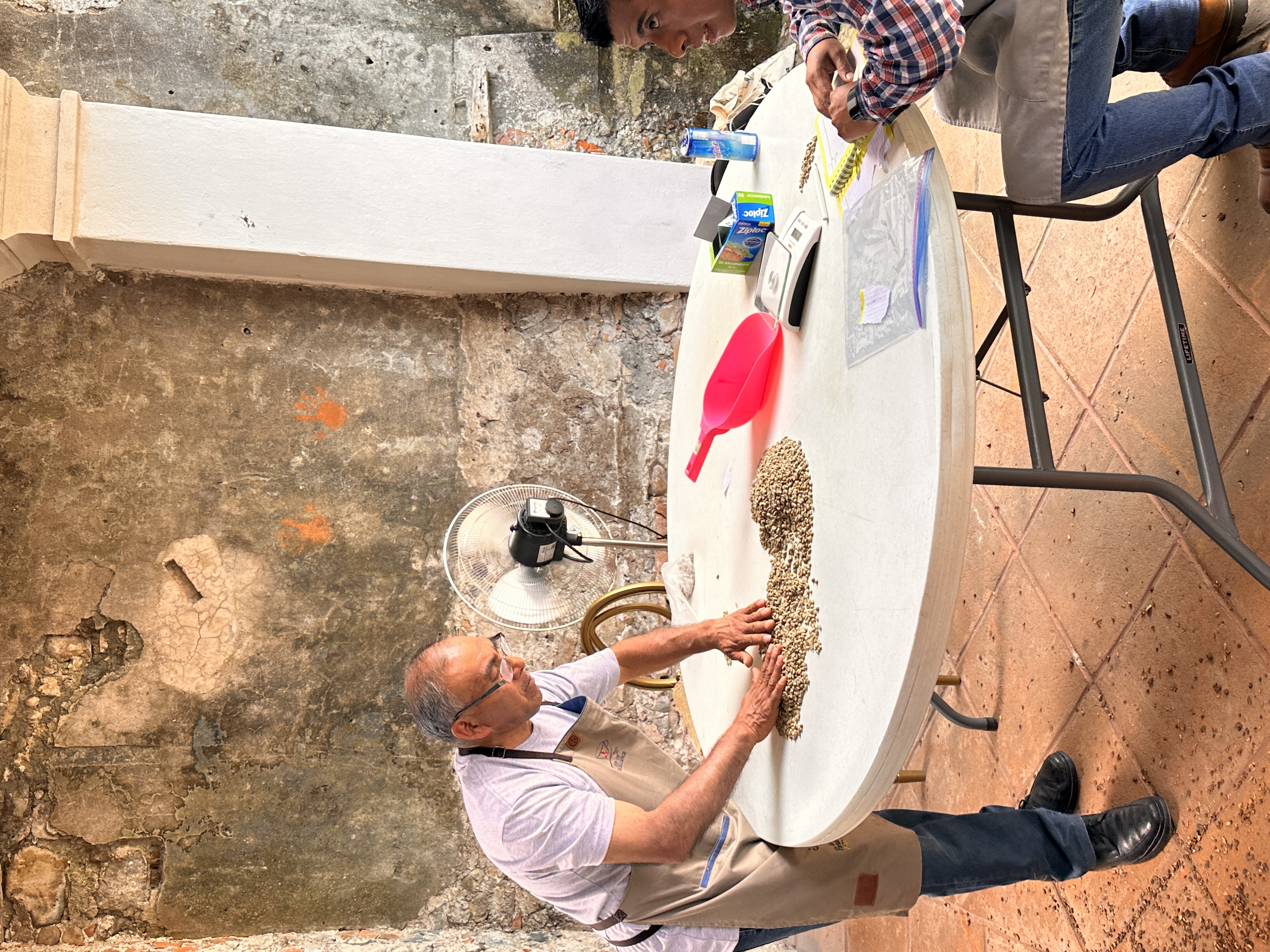 Day 4
Finally, Day 4 is the day where we will be cupping the top 10 coffees for the last 2 days and give them a final score. It is difficult to cup these amazing coffees because they are the best of the best from Mexico and it all comes down to very small details that will differentiate them.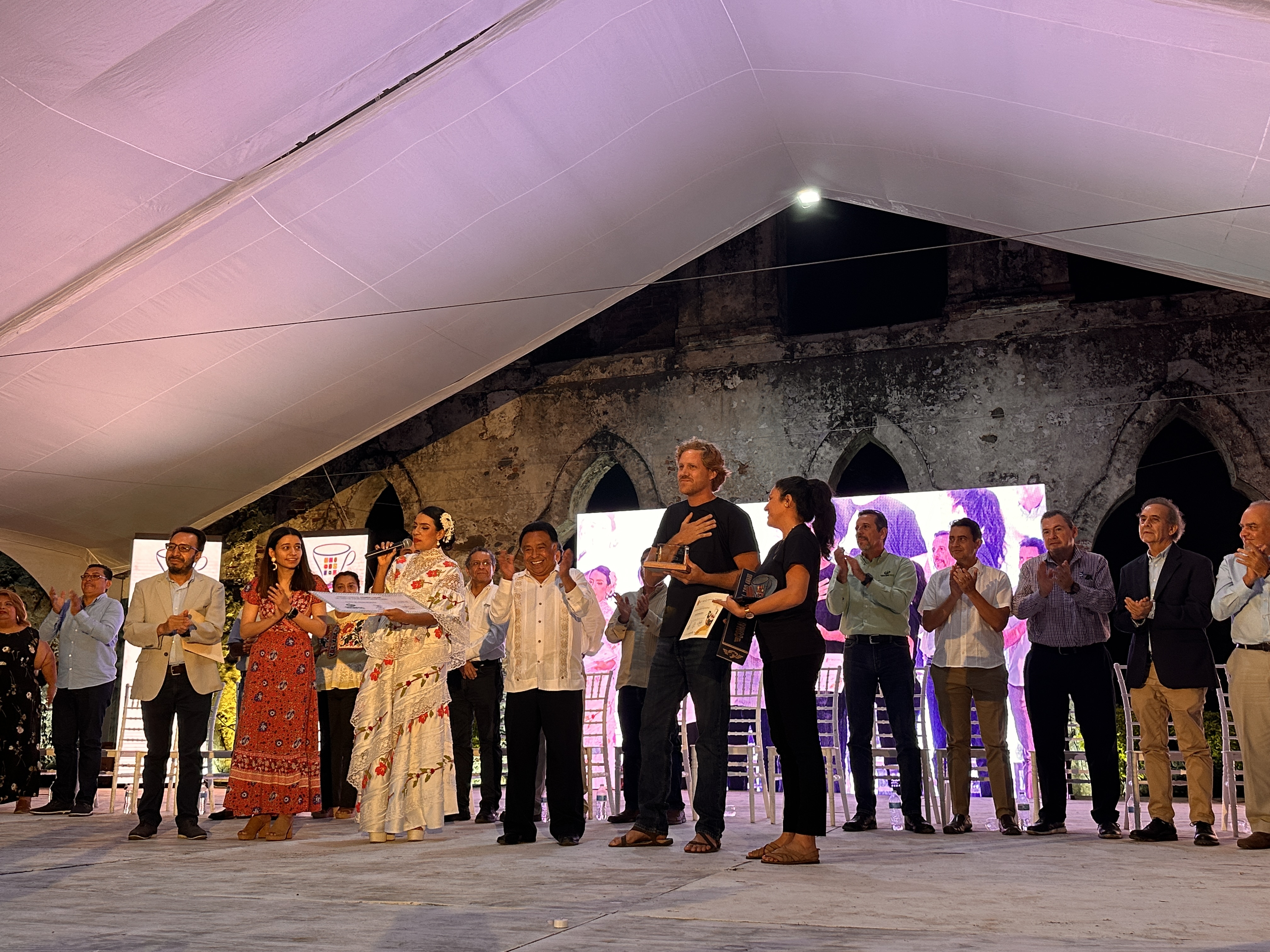 Conclusion
I am truly grateful to be a part of Cup of Excellence in Mexico this year. It is truly astonishing to witness the rich diversity among the coffee-producing regions, the prevalence of natural shade on farms, and the dedicated efforts of coffee producers in enhancing harvest selection, processing, and storage techniques. These collective endeavours have yielded distinctive flavour profiles that can now be recognised and appreciated through this exceptional program.