We talk a lot about the work that goes into creating impact. We're proud to be able to create a positive impact on people and planet through coffee. But talk is cheap, you have to walk the walk. Actions speak louder than words. Some of our P&R team headed down to the Snowy Mountains region of NSW, pulled on some boots, grabbed some shovels and planted trees that we donated through our partnership with Keep It Cool. Despite the cold and wet condition our team were able to get a large number of trees into the ground. Mostly planting eucalypt species native to the snowy mountains region which over their lifetime, these trees will pull tonnes of Co2 from the atmosphere sequestering and locking it in the soil for generations. These trees regenerate the soil and provide habbitate to native specises, helping to breath life into fragile highlands ecosystem.
This is only possible due to the continuous support from our customers and community who enable us to create these practical steps towards tackling the impacts of climate change. We caught up with Lucas, the founder of Keep It Cool, after the expedition to find out what inspires him to do this incredibly important environmental work. Check out the video for the full interview below.
Where It All Began
Keep It Cool is a not-for-profit organisation who work with local landholders in the Snowy Mountains area of New South Wales, Australia, to help restore and regenerate land through their tree planting program.
Lucus grew up in the Snowy Mountains and naturally spent a lot of time enjoying the outdoors hiking, skiing and mountain biking. Keep It Cool was born out of Lucas' love of the outdoors and the environment along with the desire to give back to the planet. He was looking for somewhere to direct his altruism and was inspired after reading "Doing Good Better" by William MacAskill.
After doing some research, Lucas discovered there were not many charities doing work that resonated directly with him, so he set out to start his own not-for-profit, looking to combine direct environmental action and his outdoor passions.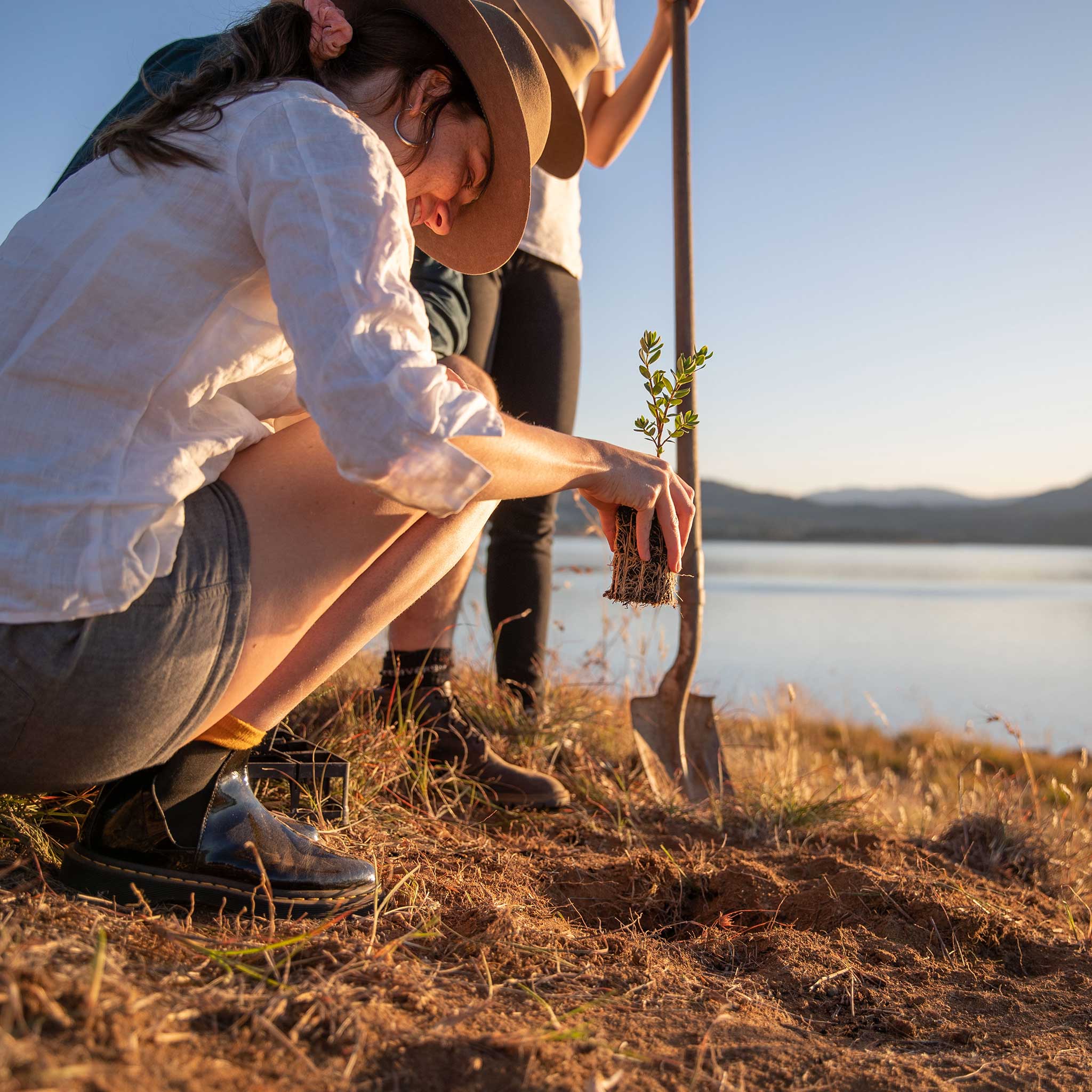 Progress So Far
Keep It Cool has been established for just over 2 years and operates by raising donations from people within the local community of the Snowy Mountains, as well as through partnerships with positive impact brands. Lucas is continually surprised by the number of people who believe in his mission and want to support in any way possible.
Tree planting takes place predominantly around the Snowy Mountains area of NSW, working with a range of landholders who want to regenerate their land and create habitat for wildlife, whilst drawing carbon from the atmosphere for years to come.
Volunteers and Donations
Keep It Cool has now planted over 15,000 trees across 8 different sites around the Snowy Mountains, with the help of over 300 volunteers who committed over 2000 volunteer hours to date. Many volunteers are repeat volunteers who are committed to supporting Lucas on his mission to keep the planet cool.
A Positive Future
Lucas continues to build relationships with brands and organisations who are willing to donate, allowing Lucas to set some ambitious planting targets over the coming years. P&R is proud to be supporting Keep It Cool through our 1% for the Planet membership which donates directly to Keep It Cool.
Lucas runs the organisation himself, often with some help from friends, and is always looking for volunteers, donations and partnerships. You can find out more by checking out the Keep It Cool Instagram or further details about volunteering and donations can be found on their website.
Checkout the video of our day tree planting with Keep It Cool below!