Hey there, fellow specialty Cafe enthusiasts!
In the world of specialty cafes and coffee, every cup brewed has a unique story, with many hands playing a part in getting coffee into cups to be savoured and enjoyed. In order for all of us to continue to enjoy visiting cafes and venues, we need to make sure that coffee stories don't just stop when customers depart our venues. Our retail shelves allow our communities to continue to enjoy coffee and related items at home and share it with family and friends.
I'm excited to share some simple insights on how you can drive in-store retail coffee sales while enhancing the overall customer experience.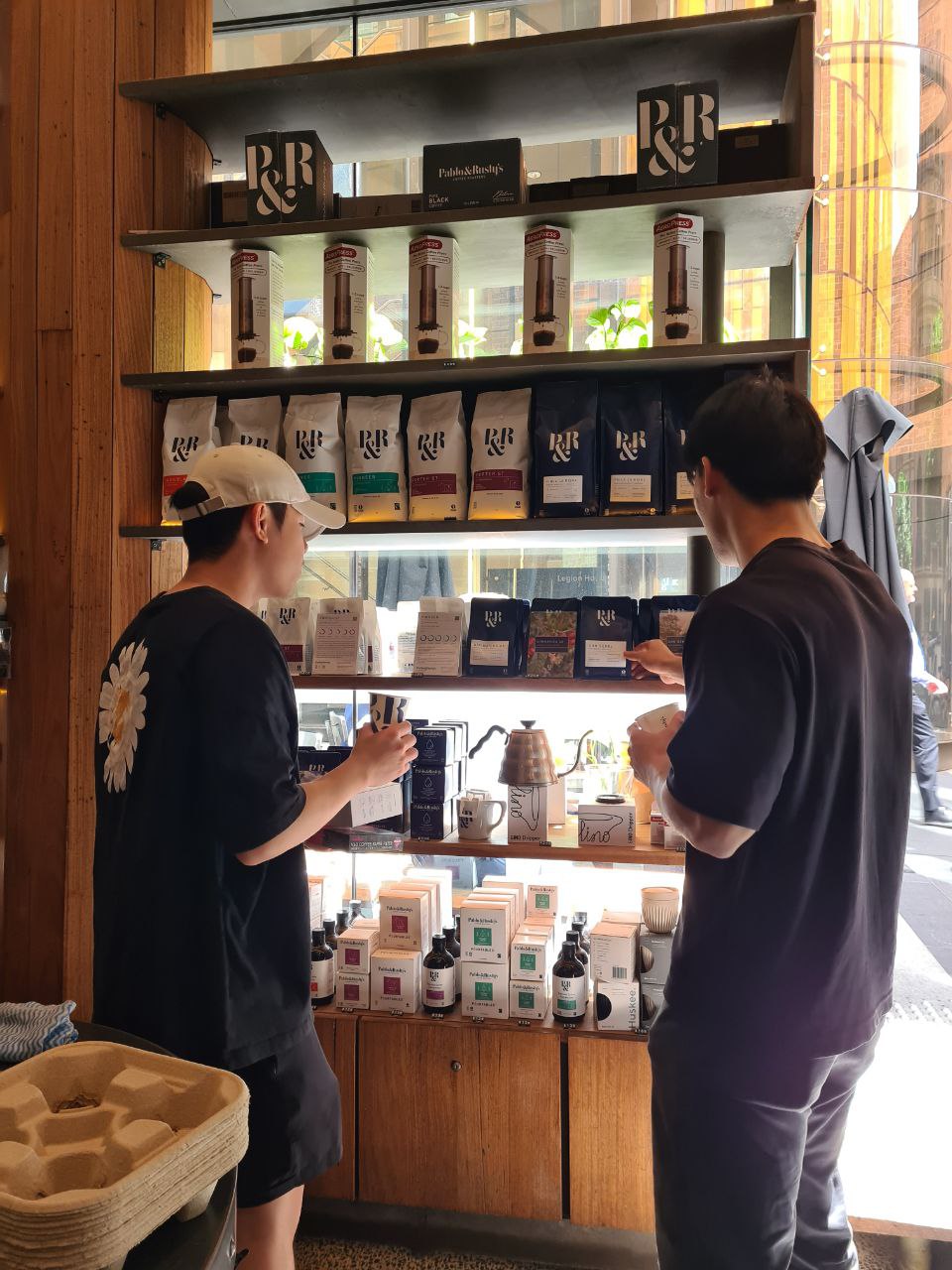 1. Crafting an Inviting Retail Space:
Your cafe is more than just a place to enjoy a cup of joe; it's a destination. An inviting and well-organised retail display area can make all the difference. It's the first step in capturing your customers' attention, sparking their curiosity about what you have to offer. Displaying clear and accurate pricing in a way that matches your venue's esthetics will mean your customer will not have to ask a staff member "how much is this", it removes a barrier to a sale. It might seem so simple but so many venues choose not to display prices as a result they are missing out on sales. You could use swing tags, handwritten tags, magnetic signs, there are so many tasteful design solutions these days.




2. Product Knowledge is Power:
Knowledge is your secret weapon. Equip your baristas and staff with in-depth knowledge about the coffee products available for retail. When they can share the origin, flavour profiles, and unique selling points of each coffee blend, it becomes an experience, not just a transaction. Daily or weekly briefings for your team either digitally or in person will help equip your team with the information they need. Just like the daily specials tell them about this week's retail items to focus on.

3. The Art of Sampling:
Who can resist a free sample? Offering customers a taste of your retail coffee products is a surefire way to pique their interest and encourage them to make a purchase. Our Pourtables sachets are the perfect sample offering. It's a small investment with a potentially significant return.

4. Cross-Promotions that Shine:
Blend your menu and retail items seamlessly. Suggest pairings of specific coffee blends with particular food menu items. Cross-promotions can increase sales while enhancing the overall dining experience.

5. Customize to Delight:
Let your customers customise their coffee experience. Whether it's choosing the blend base or creating a coffee flight, personalisation adds an extra layer of satisfaction.



6. Educational Events:
Transform your cafe into a learning hub. Host workshops or events to educate your customers about coffee, brewing methods, and the joys of using retail products at home. Knowledgeable customers are engaged customers. These events will also help to build a community of customers loyal to your venue. They will become advocates for your space.

7. Loyalty Programs that Pay Off:
Loyalty programs are a win-win. They reward customers for their ongoing coffee and retail coffee purchases, fostering repeat business and advocacy. Happy customers are your best advertisers.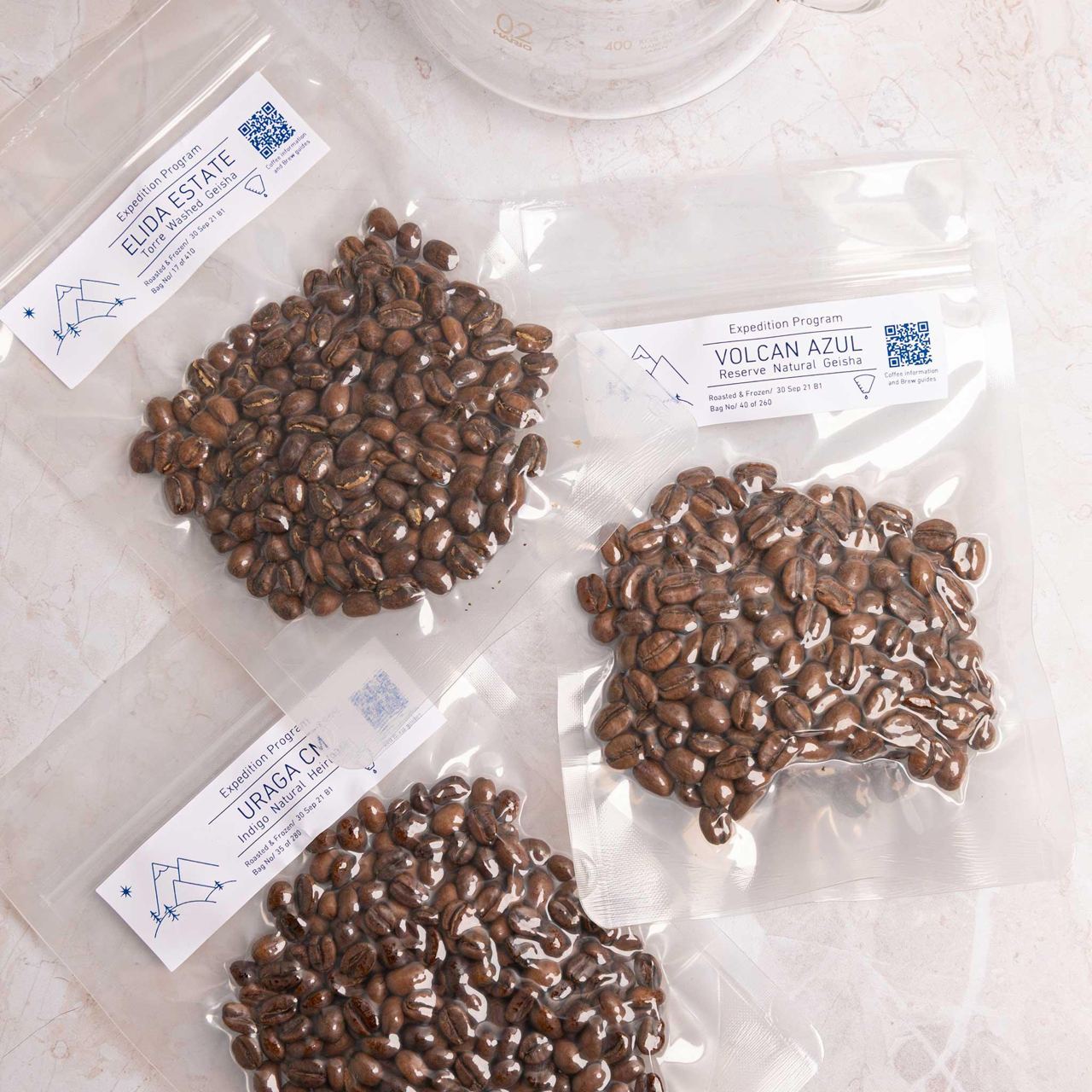 8. Embrace Seasonal Excitement:
Don't underestimate the power of seasonal or limited-edition coffees and merchandise. They create a sense of urgency and excitement that can lead to increased sales and buzz. Our Single Origin program is a great representation, with new coffees hitting the program regularly. If you want to take the element of limited edition and scarcity to the next level, our Expedition program offers something really unique, find out more here.
9. The Art of Visual Merchandising:
Visuals matter. Invest in eye-catching signage and displays to guide customers' attention to your retail offerings. This can include retail prices or retail offerings being clearly displayed. Make sure you based your visual merchandising style on the overall look of your space. If you venue is minimalist don't overcrowd your retail shelves, keep it clean and simple. If your space is more eclectic your may want to keep in mind the old adage, stack them high and watch them fly.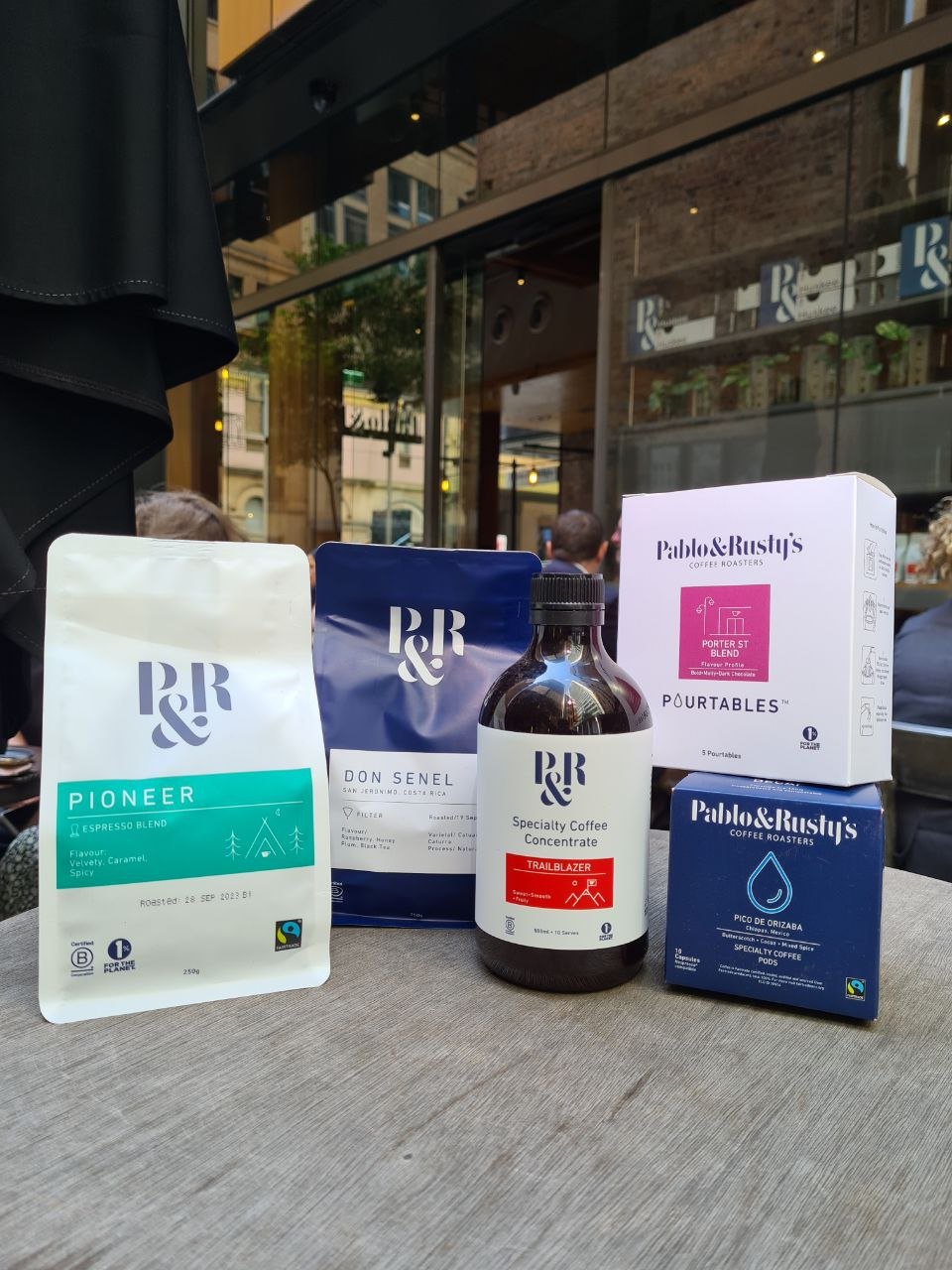 10. Sustainability Matters:
For a lot of consumers, sustainability matters more than ever. Pablo and Rusty's commitment to sustainability, as demonstrated by our B Corp, 1% for the Planet, and Carbon Neutral Certifications, is a testament to our shared responsibility to protect the planet. Highlight how your cafe's commitment to sustainable practices can resonate with environmentally conscious customers and differentiate your cafe in the market.
As you embark on this journey to elevate your cafe's retail coffee sales and customer experience remember that Pablo and Rusty's is here to support you every step of the way.
We want to help you craft exceptional moments, and curate coffee experiences that go beyond your cafes space. Creating coffee moments that matter.
If you're keen to find out more about how we can help you and your venue thrive, click here.