Ethical consumption is, in essence, exactly what it sounds like. It's consuming, but ethically! But what does that really mean?
While there's no preventing the need to buy certain goods and services in our day-to-day lives, we as consumers can minimise the social and environmental harm our buying does. This can be anything from the big things like choosing to go electric when buying a car, to the small and intimate like purchasing toilet paper made from recycled paper, and of course choosing coffee from a Roaster with independent sustainable and ethical certifications. No matter the scale, all these choices contribute to consuming ethically and taking the right steps towards helping our wounded planet.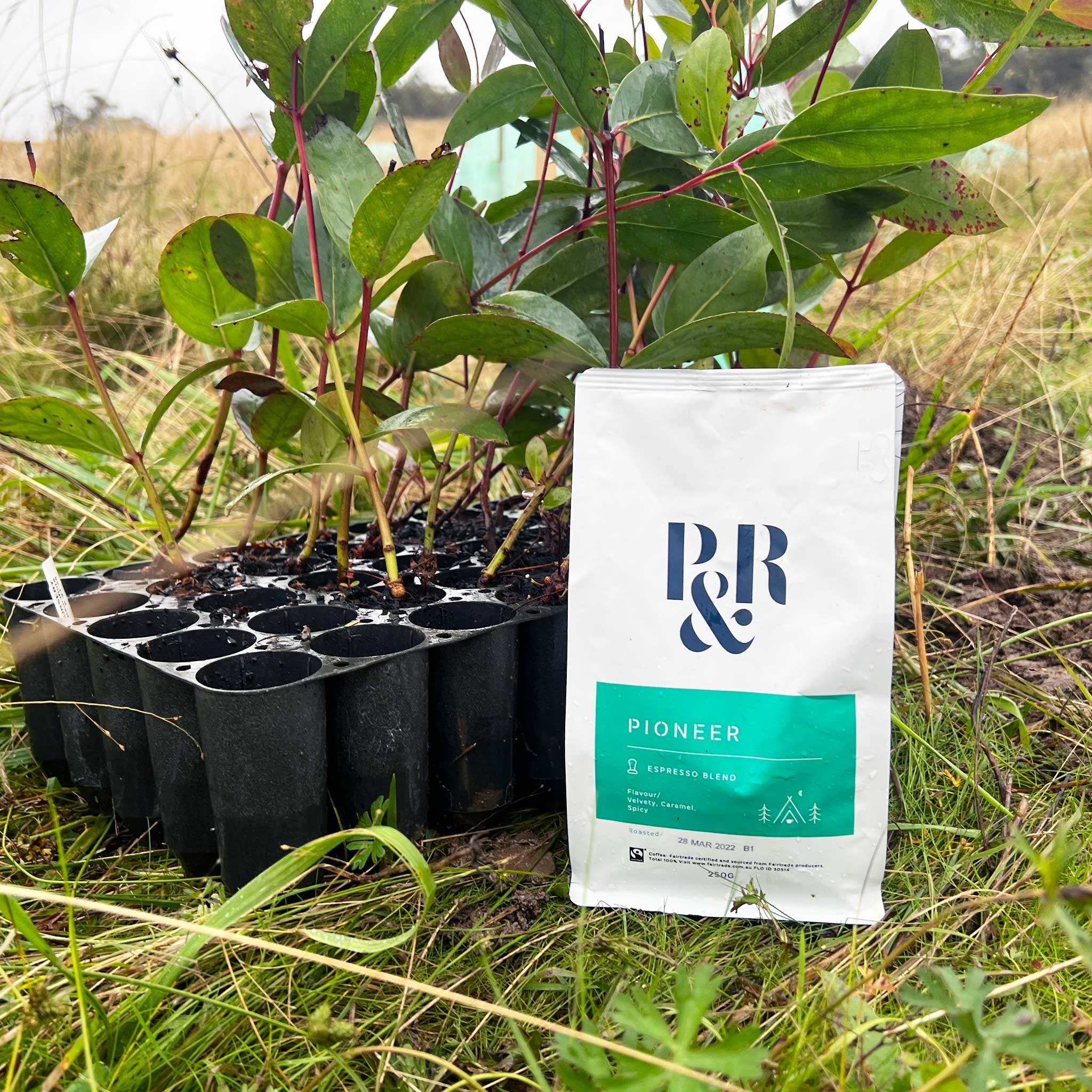 What in the world is going on?
It's no secret that our planet isn't in the best shape right now. The impacts of the climate crisis are becoming more and more apparent with each passing year, the news can be a constant reminder of the ethical challenges being faced by workers, and businesses the world over, and frankly things can feel a little grim!
It's easy to see these things and feel a little in over your head; how can you possibly help something so massive in scale as an individual? While most of us may not have a few spare million dollars floating around between the couch cushions to send off to our favoured charity, there are certainly things that we as individuals can do to tangibly have an impact on the world we live in.


Can I really make a difference?
Of course you can! You as an individual have the ability to choose goods made responsibly, and from local brands. This already goes a long way towards making a meaningful difference. 'Shop small' is not a new phrase; well-supported small brands are able to grow, and the good work they do is amplified as a result.
For example, the continued support from ethical shoppers for our fellow BCorp (more on that later), The Very Good Bra, has enabled them to further their work with Avenue Co-working, a Social Venture whose goal is to create accessible and meaningful work while providing necessary support to people with disabilities. Initiatives such as these are made possible by the support received from our community of people making the decision to shop ethically, and with other positive impact brands like us.
How do I know what businesses are right for me?
I'm sure when many of us hear the word 'research', we tend to feel a little intimidated. It seems like a big ask to blow dust off textbooks or burn the midnight oil trawling through companies' websites in preparation for something as simple as buying chocolate at the supermarket, or ordering coffee online. But fear not! As businesses have continued to grow more conscious of their impacts on the environment and modern world, resources have begun to crop up in the form of groups like B-Corp and Fairtrade.
I've listed out three different ways you as a consumer can shop more consciously and ethically, so you know you're having a positive impact:
Start with what you know - waste reduction!
A lot of us already participate in ethical consumption practices without even realising it. Recycling is a great place to start when it comes to selecting brands consciously, and it's likely something you already check for when you throw out your empty box of Cornflakes.
Checking if a product's packaging is recyclable in the supermarket aisle is quick and easy, and a great way to have a tangible impact. Before you know it, you'll see your weekly red bin pickup getting smaller, and your recycling bin full and robust on bin day!
You can also take it one step further, and seek out brands with products also made of recycled materials. Who Gives A Crap for example, a toilet paper and tissue manufacturer, and a fellow BCorp not only use recyclable packaging, but their most popular product is 100% Recycled Toilet Paper (not recycled from old toilet paper though, thankfully).
Want to take it even further? Some products available on the market now (like our Specialty Pods) are also commerically compostable! This means they're made out of materials neutral enough to break down on their own when left in the right conditions; there's no greater way to reduce waste than creating waste that reduces itself.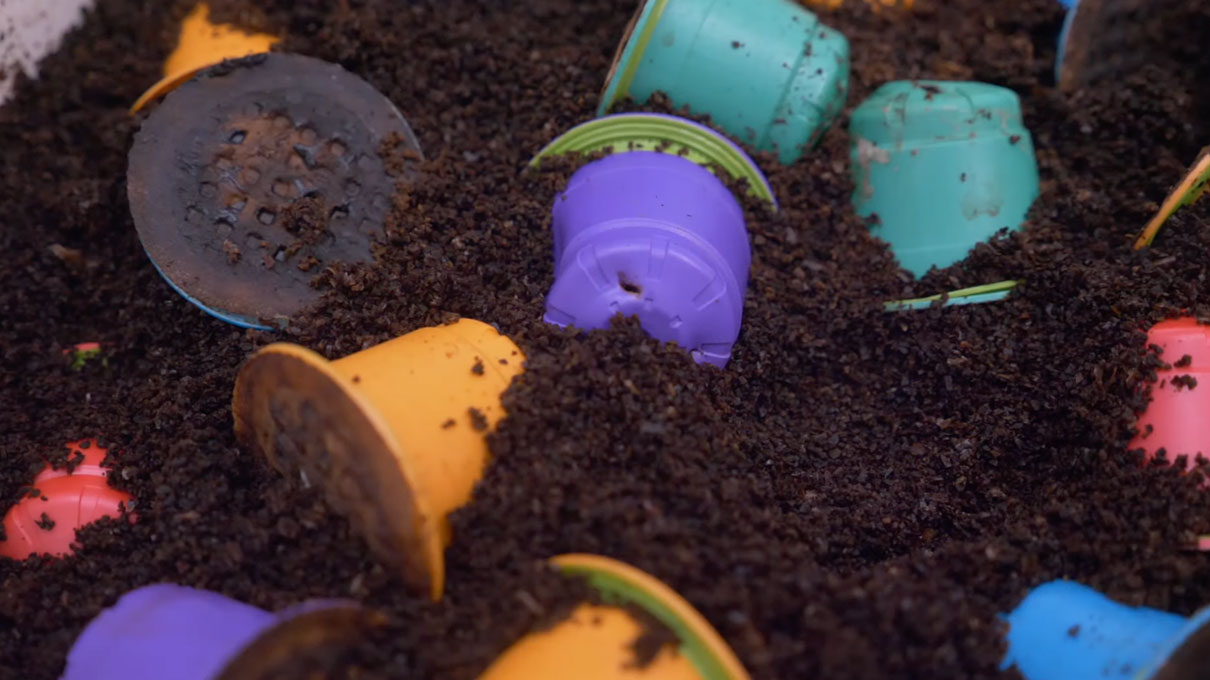 Look for logos
The next simplest way to shop consciously is through 'advertised certification', which is a fancy way of saying an independent organisation's logo is on a product's branding. We see this most of all with Fairtrade; everything from chocolate, nuts, and even laundry detergent have multiple brands available online or in the supermarket with FTO certification. Fairtrade coffee in particular has grown in popularity and accessibility in the last few years. This is in part because we as consumers have grown more informed about the challenges faced by workers in countries where ingredients or components are sourced from, and then seek out products that are not harmful to these communities, or the environment surrounding; FTO certification logos mean we can do this simply by keeping an eye out for it on our weekly shop! (To find out more about Fairtrade and their certification standard, click here.)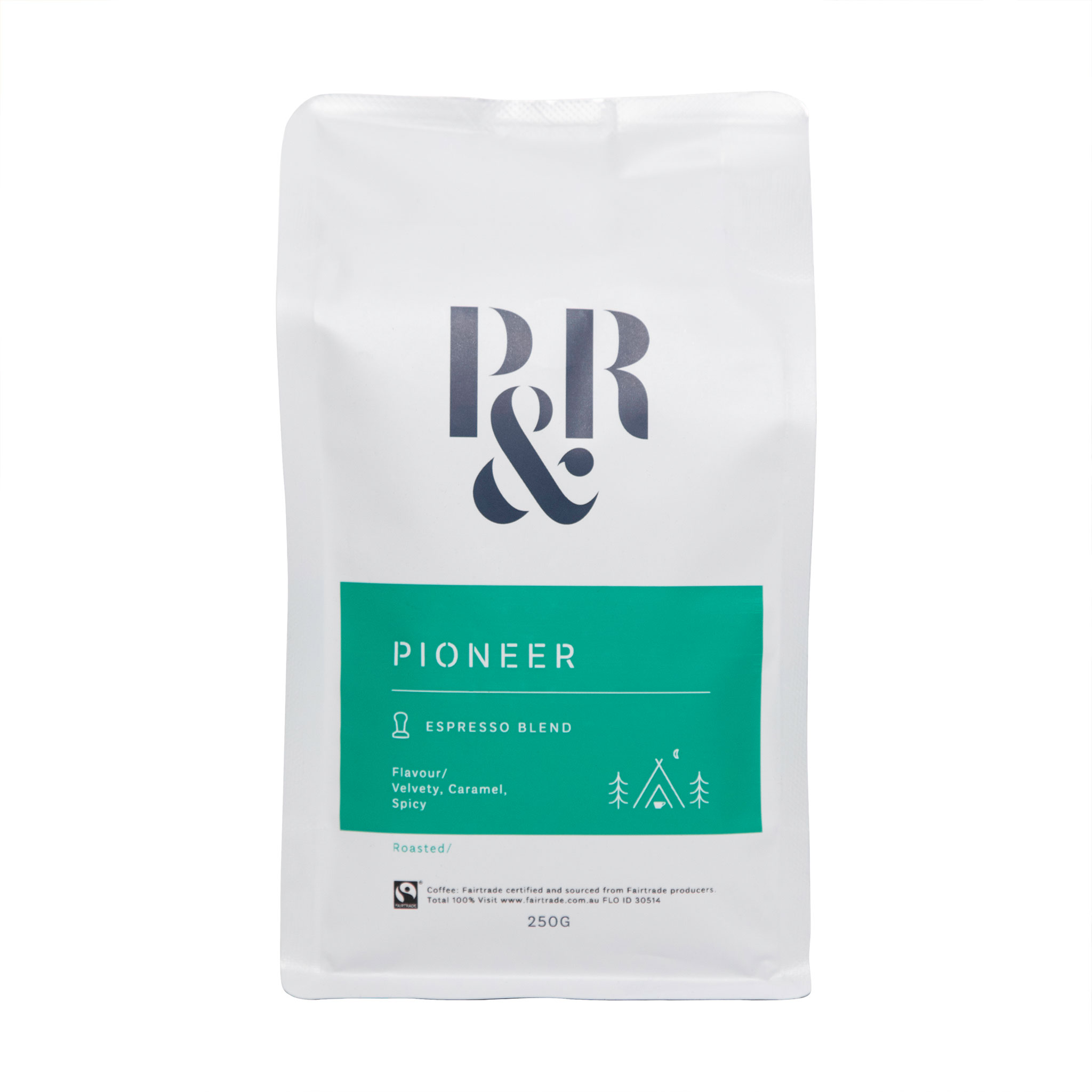 Check the directory
The second way sustainable practice businesses can help us shop ethically is through their online directories. These require a little more work, but as desire for ethical products and services has grown, so too has the accessibility of this information. To make their way onto an online registry, companies must adhere to certain guidelines and commit to the causes the organisation is working towards; these certifications are not simply handed out to anyone who asks!
Take B Corp organisations for example, in order to get certified a company must maintain a level of accountability and transparency in their business to ensure sustainable practices, environmental and social harm minimisation (To learn more about B Corp and their mission statement, click here).
You can find BCorp certified businesses using the Find a B Corp register and search engine (Hint: find us under "australian coffee").
Shifting tides
Ethical practice starts with businesses, but that doesn't mean that you as an individual cannot make a difference, or help push the world to more sustainable practices. We've all heard the adage 'be the change to want to see in the world' and this is a little like that! People make sustainable decisions when they see it happening around them.
It's not to say ethical consumerism doesn't come without some compromise. Products may cost that little bit more when using sustainably sourced materials, or you may not get a bunch of free extras with your product that may later end up in landfill. Or perhaps you are making the choice to buy less of something that isn't a necessity. But with transparent sustainability practices measured with certifications like B Corp, you see exactly where your money goes and what (or who) it's helping, and you get to enjoy goods and services with the comfort of knowing that you are seriously making a difference to help a hurting world.
Some additional resources you may find useful: